TTArtisan M 21mm F1.5 ASPH
2020-12-01
M 21mm F1.5 ASPH

TTArtisan 铭匠光学

Sample slide
TTArtisan【Shopify official store】
TTArtisan【Amazon official store】
TTArtisan【Ali Express official store】
TTArtisan【eBay official store】
---
New Mount and New Colour :
Leica M-mount Slievr , SONY E-mount , Canon RF-mount , Nikon Z-mount , L-mount
Fast and Wide
The broad field of view is complemented by the bright f/1.5 maximum aperture, which excels in low-light conditions as well as for isolating subjects using selective focus techniques.
Detachable Gifts
Supplied with a square metal hood and a round filter holder, two styles, free to switch. Both help to block stray light from causing lens flare and also offer some physical protection to the front of the lens.
Focus Tab
Providing with a metal focus tab, greatly improves the handling when focus via rangefinder.
---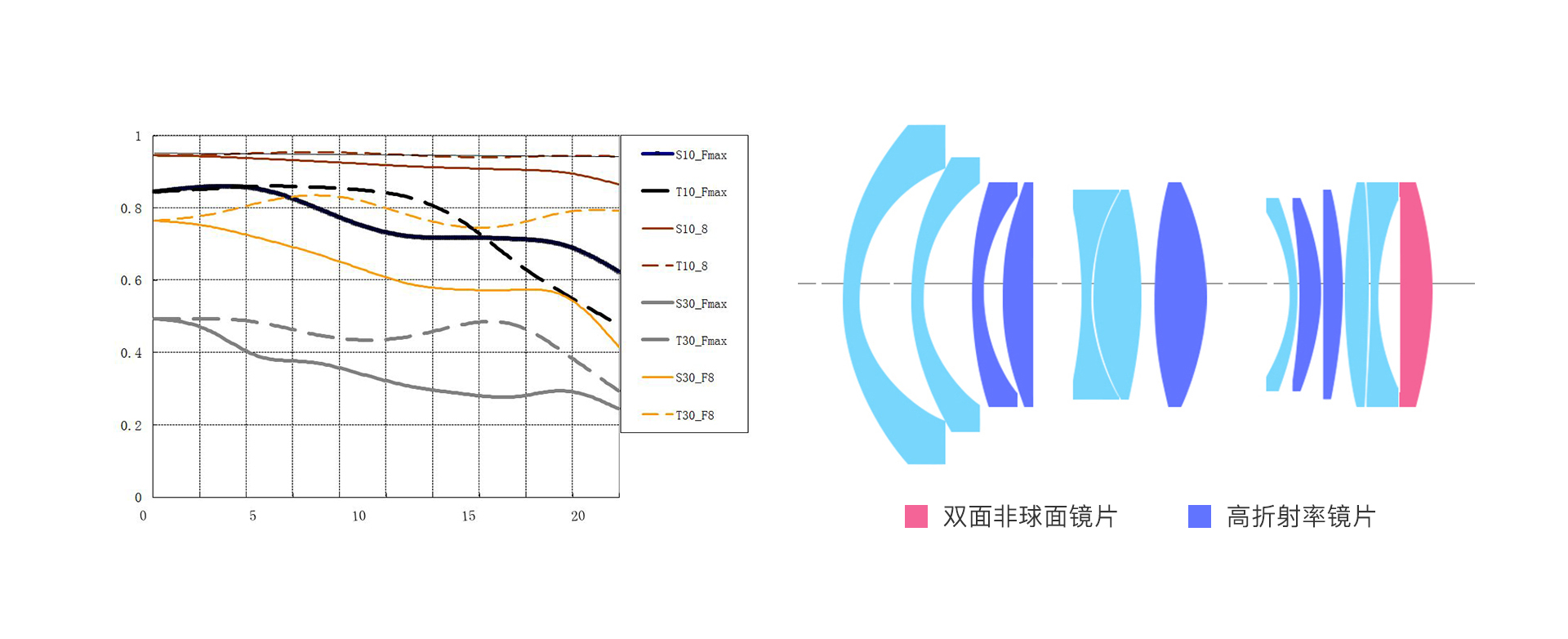 Focal length: 21mm





Closest focusing distance: M-mount 0.7m / other 0.5m




Frame: Full Frame




Filter size: 72mm (Filter Holder)





Angle of view: 92°




Weight: around 412g




Maximum aperture: F1.5





Minimum aperture: F16




Diaphragm Blades:10pcs




Optical Design: 13 Elements in 11 Groups




Focus method: manual




Lens Type : For mirrorless camera
---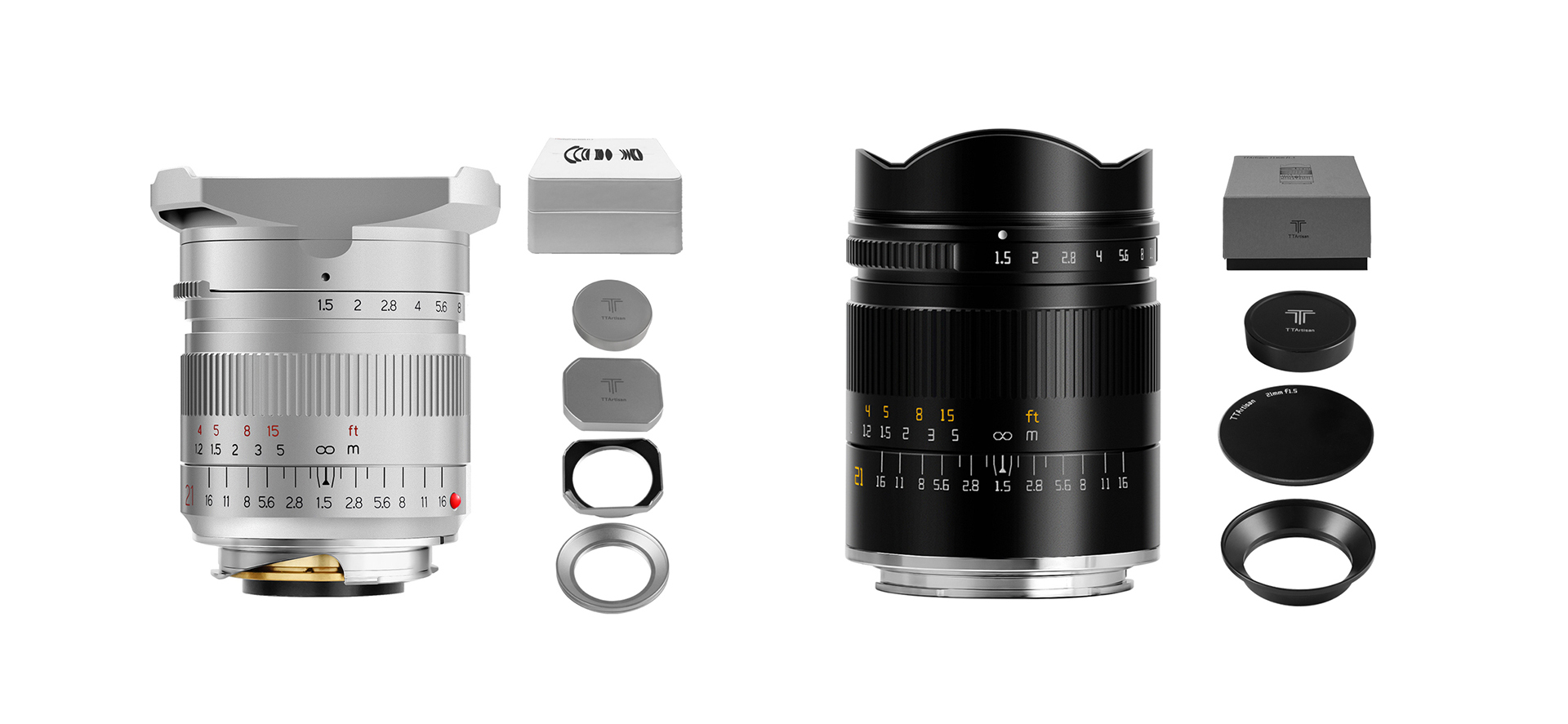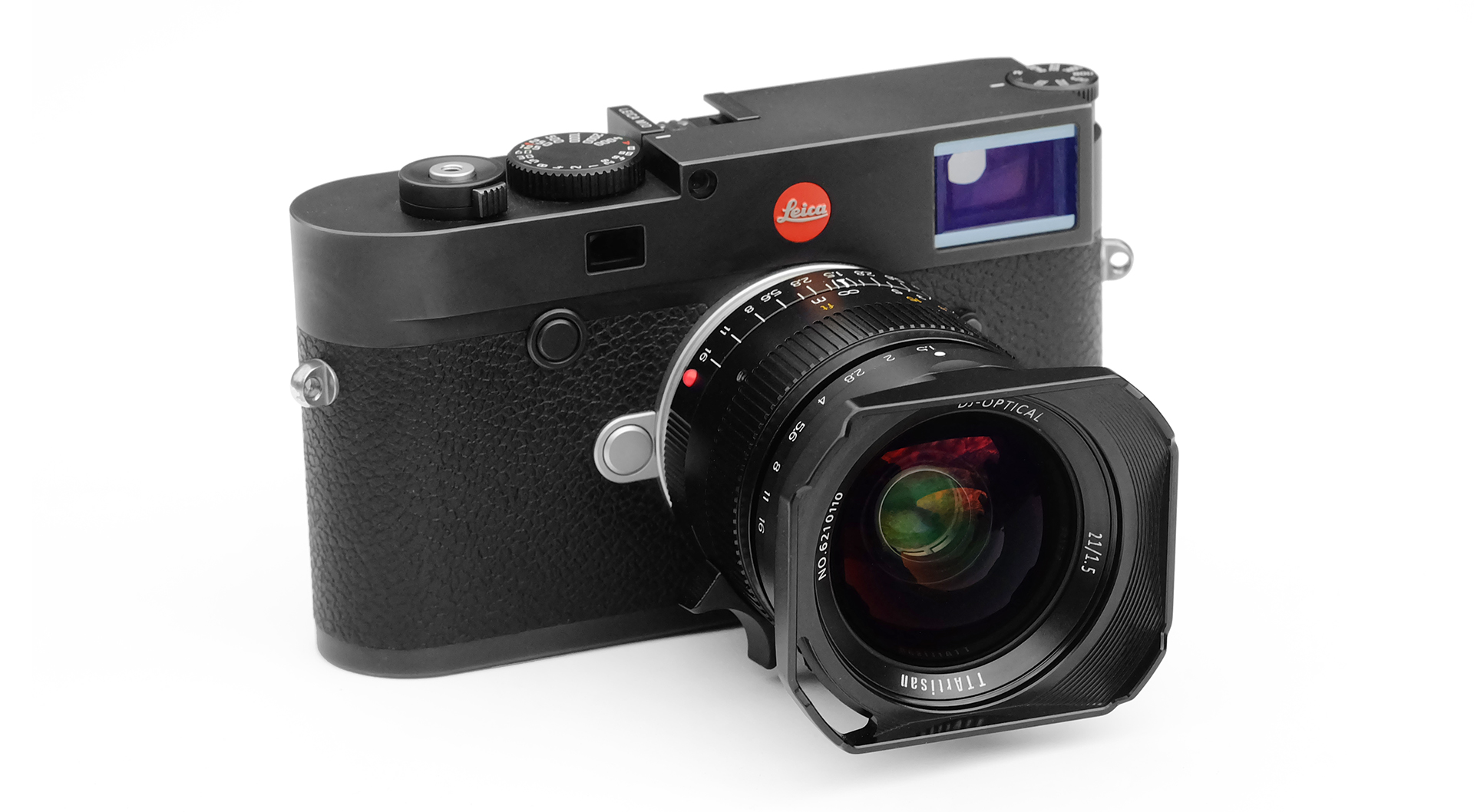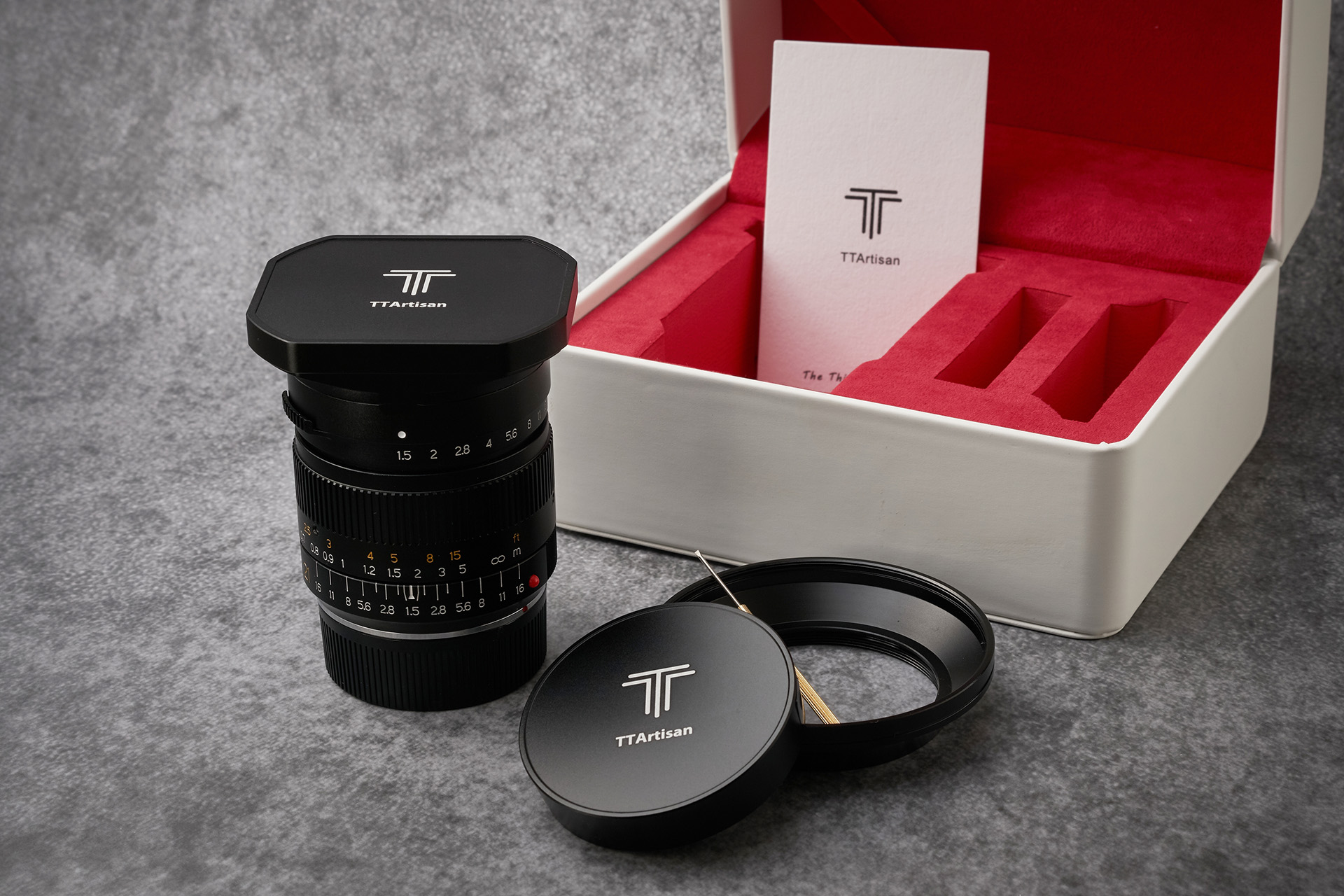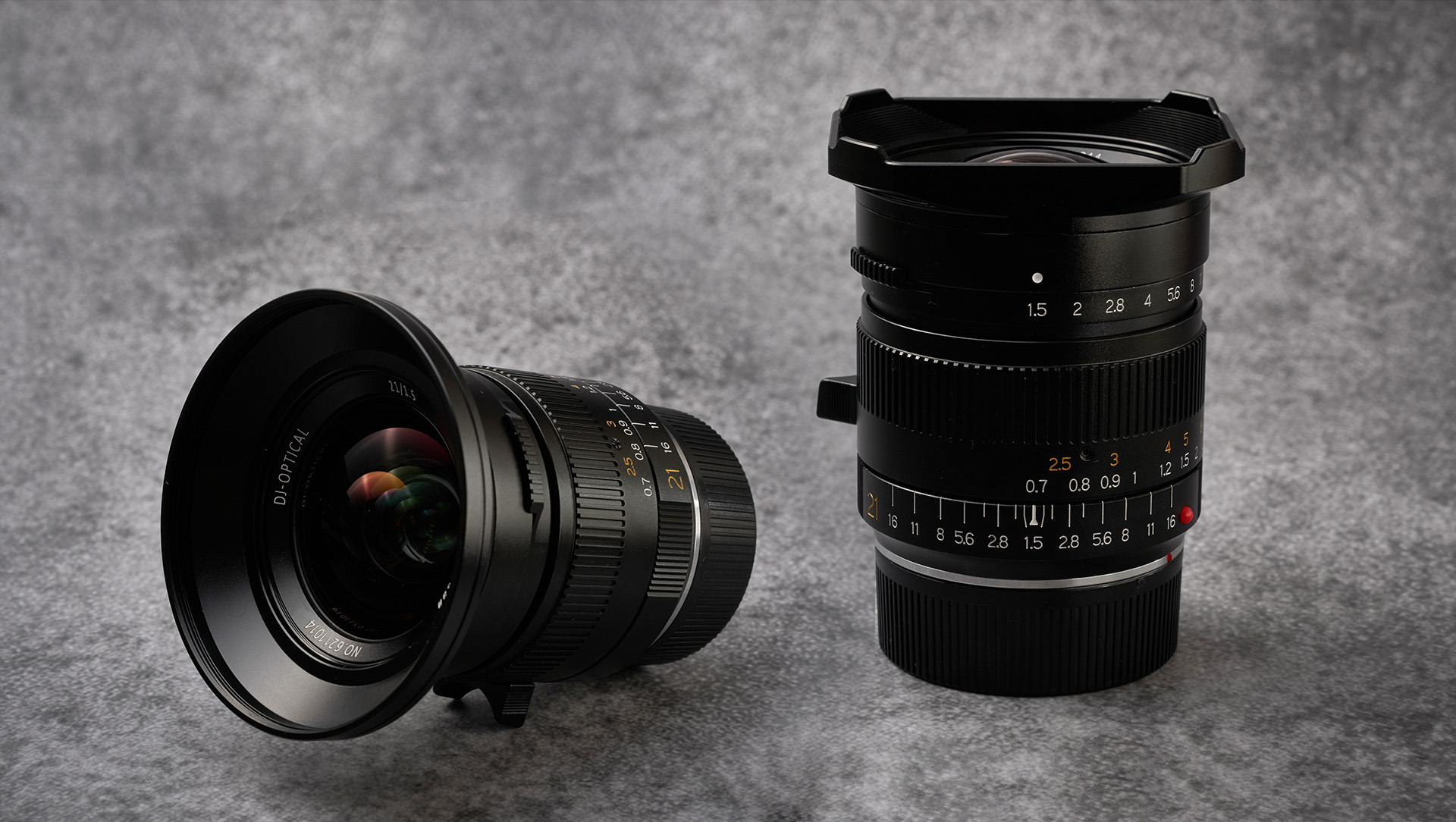 M 21mm F1.5 lens can be used on the following cameras:
Leica
M2、M3、M4、M5、 M6、M7、M8、M9、M9P、M10、M262、 M240、M240P、M10P、M10M、M10R

Sony(Need adapter M-E)
A7、A7Ⅱ(A7M2)、A7Ⅲ (A7M3) 、A7R、A7RⅡ(A7RM2)、A7RⅢ(A7RM3)、A7RⅣ(A7M4)、A7S、A7SⅡ(A7SM2)、A7SⅢ(A7SM3)、A9、A7C
Nikon(Need adapter M-Z)
Z6、Z7

Canon(Need adapter M-R)
EOS R、RP、R5
Fuji(Need adapter M-GFX)
GFX100、GFX 50S、GFX 50R、GFX100S

L system(Need adapter M-L)
Panasonic S1、S1R、S1H
Sigma FP
Leica T、TL、SL、CL、TL2
HASSELBLAD(Need adapter M-X1D)

X1DⅠ、X1DⅡ